Aurora Parts is the leading provider of Aftermarket service solutions for heavy-duty trailering equipment in North America. Aurora's cutting-edge technology platforms are supported by an industry-leading supply chain and a national network of trailer dealers and product distribution centers. Aurora's National Account program, FleetPerform, helps participating fleets increase uptime and lower costs on part sales and repair services for over 3 million trailers under coverage.
Aurora's expansive product breadth includes parts from over 450 suppliers covering all brands of trailers. Aurora's eCommerce platform, Aurora Parts to Go (www.AuroraPartsToGo.com), provides an "on the go" solution for equipment owners, small repair shops, and mobile service technicians by connecting them to Aurora dealers and providing an e-catalog of more than 20,000 trailer, chassis, and container parts. Aurora is proud to be the exclusive distributor of Fruehauf, Great Dane, Utility, and Wabash trailer parts.
Aurora Parts currently has four distribution centers to support our dealer network and growing rapidly. Our headquarters facility in Lebanon, IN is over 300,000 sq. ft. and home to over 15,000 SKUs of product. In October 2016, we opened a second facility in Atlanta, GA with over 200,000 sq. ft. to service dealers in the southeast region. Our third facility in Dallas, TX, opened in May 2017, is over 150,000 sq. ft. and services dealers in the southwest region. In January 2023 we opened our Batavia, OH location with over 260,000 sq. ft. Our Reno, NV location is scheduled to will open in mid-2023 with 260,000 sq. ft. In 2024 Aurora expects to have 6 Distribution Centers, serving over 600 locations from coast to coast.
Aurora's skilled employees have many years of experience in the transportation and semi-trailer business as well as manufacturing and aftermarket. Our staff of qualified Customer Care, Sales, and Tech representatives are available to provide support for your trailer, container/chassis, and truck body parts needs. In addition, Aurora's Purchasing and Product Management teams make sure we maintain high fill rates on parts ordered. Our experienced Warehouse team ensures that parts are picked, boxed and shipped accurately, so you receive your order quickly and in excellent condition.
We develop and implement innovative strategies that provide real-time solutions for our customers, focusing on our mission to "Safely get the right parts to the right place at the right time with the right people."
We focus on education, prevention, and accountability to ensure safety is no accident.
We are dedicated to creating the best experience for our Stakeholders.
We know the best outcomes result from great people united in a common cause.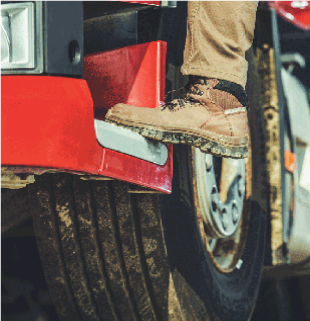 We recognize that life is not about what you get but what you give.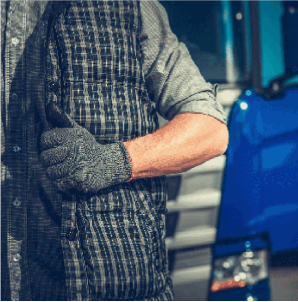 We leverage technology to continuously improve and create an effortless experience for our Stakeholder's.
ROB McIlvaine
Chief Technology
Officer
MIKE CONLEY
Sr. Vice President of
Sales
SHELLEY SHEAGLEY
Sr. Vice President of Product & Marketing
Darryl Moon
Sr. Vice President of
Operations
Bob Lueken
Vice President of
Operational Excellence
DAVID STYERS
Vice President of Logistics
Sherri Moore
Director of Human Resources
Buddy Balser
Director of Sales –
National Accounts
Jonathon Eskew
Director of Sales – National Accounts
Betsy Bakies
Director of Dealer
Network Development
MARK RENAS
Director of Product
Management
Lyndsey Henthorn
Director of Demand Planning
BRETT COLLINS
General Manager –
Lebanon PDC
Mike Lowe
General Manager – Atlanta PDC
Dawn Fritche
General Manager –
Dallas PDC
Chris Gaarenstroom
General Manager – Reno PDC
At Aurora Parts, we are deeply committed to one another and those we serve. By working collaboratively with a friendly, caring attitude, intelligence and the toughest work ethic we are confident we further strengthen our long-standing relationships and success as the leader in the heavy-duty trailer aftermarket. We drive meaningful additional value for every stakeholder – our employees, customers, suppliers, shareowners, and the communities in which we live and work.
We tirelessly focus on the advancement of our people, processes, systems, and product offerings as these drive Aurora's success, as well as the success of our dealer and fleet customers. We all depend on each other to make it easier every day to do business together and keep heavy-duty trucks and trailers on the roads successfully delivering goods to support our standards of living.